VCI stands for 'Vapour Corrosion Inhibitor' (VCI) masterbatches are chemical formulations in pellet form. VCI Masterbatch can be blended with many polyethylene resins (LDPE/ LLDPE/ HDPE / PP) to produce a range of anti-corrosion packaging systems like Blown Film / Molding / Stretch film
When VCI Masterbatch is used to manufacture the finished product, it offers corrosion protection by releasing vapours which form a monomolecular protective layer on the surface of metal to be protected.
It is applicable to ferrous metal, alloy steel, cast iron, copper, brass, bronze, plated metal, zinc and its alloy, chrome and its alloy, cadmium and its alloy, nickel and its alloy, tin and its alloy, aluminum and its alloy, and other metal materials and their products.
Features/Advantages:
1. The VCI plastic film with excellent performance can be produced with a small amount of such resin added to the formulation, which is of high cost performance.
2. The master batch is easy to operate and is extensively applicable to equipment and materials in chooseion.
3. The master batch passes SGS certification and meets ROHS directives.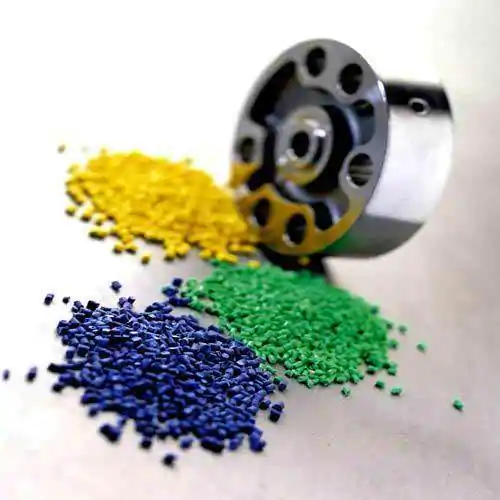 Advantage of VCI
Low Dosage of 1% – 3% required
It eliminates the use of additional oils, greases & desiccants
It Delays / Stops corrosion of wide range of metal types.
Application Areas
Engine Components & parts
Aircraft Engines & parts
Guns & Gun parts
If you have any question,
send it to us