Modifier Additive Masterbatch
Our range of White Masterbatches is manufactured with high quality and micronized of Titanium Dioxide and specific polymer as per application. The various concentrations of Titanium Dioxide is up to 80%. With excellent melt processing performance because of the fast diluting action with polymer melt, white masterbatches performs perfect mixing and high opacity in the white plastic products. With finely micronized and best quality of Titanium Dioxide, our white masterbatches improves opacity and whiteness obviously for white products.
According to all state standards in use of colourants in contact with foodstuff, our products do not contain heavy metal or other substances influencing health and environmental protection.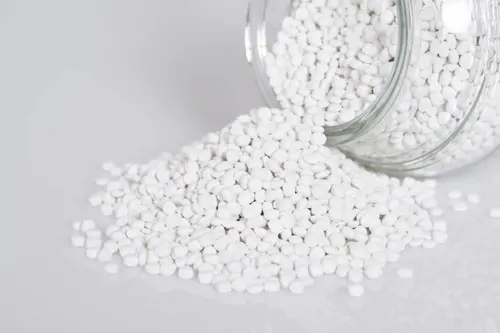 Highlights
Food contact acceptable grades
Medical use grades
Weather able grades
UV blocking grades
Antistatic grades
Engineering resin grades including GF
Grades for very thin films, BOPP Films
Grades for PET fibers
Highly loaded products of up to 75%
Specific color tones in conjunction with color pigments
If you have any question,
send it to us